Digital Marketing Services – Your Gateway to Online
Excellence
In the digital realm, visibility is vital, but engagement is king. Our Digital Marketing Services are crafted to not only place you in the spotlight but to engage and captivate your audience, fostering lasting relationships that drive success.
What type of services do
you need?
Search Engine Marketing
Increase the visibility of your website or app in search engines using paid advertising or SEO, and ASO optimization.
Social media marketing
Connect, converse, and convert through social channels. We craft campaigns that resonate with your audience, build community, and turn social interactions into business growth.
Visual and video marketing
Storytelling meets precision targeting. Our visual marketing strategies combine compelling narratives with data-driven placement, ensuring your story is seen and heard by those who matter most.
Experienced marketing professionals
Search marketing, social media marketing, and visual and video advertising are different marketing methods used to attract attention and interest potential customers. 
Search marketing is a strategy that helps increase the visibility of a website or page in search engines, while social media marketing uses social networks to attract attention and build relationships with users. 
Visual and video advertising use images or video to persuade people to buy or use certain products or services. All of these methods help companies and organizations increase awareness and attract potential customers."
1. Planning / Getting to know you
Identifying communication tools and budgets.
(We start by understanding your goals and getting to know you, which involves helping you explore your market and define your challenges.)
2. Preparation of creative materials and technical infrastructure
Enabling communication and analytical tools as well as production of creative material.
3. Start of communication
Some text here should be provided
4. Campaign analysis and optimization
Active monitoring.
(Constant campaign optimization and strategy management to ensure all of your marketing objectives are met.)
5. Conclusions
Findings and further recommendations.
(As we grow, we'll periodically take a step back to evaluate our progress and identify the best opportunities for growth. We'll also let you know about new potential threats and address any weaknesses in your business model)
What's new at
Defined Chase?
Discover the top strategies to accelerate user acquisition and succeed in mobile gaming marketing with our comprehensive guide.
Discover the top secrets from digital marketing agencies that can fuel your business growth and boost online success in a competitive world.
In the realm of mobile games marketing, user acquisition is a cornerstone of success. It involves attracting new users to your game through various...
Years of industry experience
Millions of dollars of total ad spend


Frequently asked
questions
What digital marketing services does Defined Chase offer?
Defined Chase provides comprehensive digital marketing services including search engine optimization (SEO), social media marketing, mobile marketing, and performance marketing. We tailor our services to meet your unique business goals and market dynamics.
How do you tailor your digital marketing strategies for different businesses?
We start with a thorough analysis of your business model, target audience, and competitive landscape. Based on this, we develop customized strategies that leverage the most effective channels and tactics to meet your specific objectives.
Can Defined Chase handle both the creative and technical aspects of digital marketing?
Absolutely. Our team is equipped to manage the full spectrum of digital marketing, from crafting engaging content and creative assets to technical optimization and analytics.
What makes Defined Chase's approach to digital marketing different?
Our data-driven approach, combined with creative marketing solutions, sets us apart. We focus on measurable outcomes, continuous optimization, and aligning our marketing efforts with your business's growth.
How can I measure the success of my digital marketing campaigns with Defined Chase?
Success is measured using key performance indicators (KPIs) tailored to your campaigns, such as website traffic, lead generation, conversion rates, and return on investment (ROI). We provide regular reports and insights to track progress and refine strategies.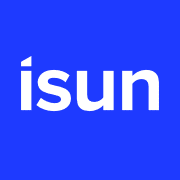 Viktorija Ratomskė
CMO @ iSun AG
Vytis and Defined Chase is more than an agency – they are like your own team working hand in hand all the way. We have worked with Defined Chase with a few different brands, and we always received fair feedback and recommendations for our campaigns. All the goals were always met on time, budgets were well managed, and growth was always backed up by data – this is a great example of ownership. I would recommend Vytis with his team for anyone who wants to scale business successfully across digital channels with reliable partners.

Nerijus Grybe
Managing Director Lithuania at Merxu
If you are looking for professionals to consult and manage your Google ads - look no further. Defined Chase is the best choice as they understand Google products in-depth, so they are ready to offer you the best investment portfolio that will allow you to reach your targets on the agreed budget. Defined Chase proves their confidence as professionals because part of their remuneration depends on your targets and achievements. I would definitely recommend Defined Chase.

Gediminas Ratkevicius
Adrijus Jakučionis
Mantas Michalauskas
Co-founders
We struggled with our digital marketing campaigns and analytics until we found Defined Chase. Professionalism, deep knowledge, and efficient communication - everything you need while outsourcing the services. Huge thanks to Vytis and his Team!
Audrius Paulauskas
Founder/CEO of Flashy, LightSmile, Saugus vaikas
When building stable, self-sustaining businesses, there comes a time for managers when you either realize that you can't pay and do it all on your own, or you stop growing. We met "Defined Chase" at that very moment, and I am very satisfied with the very professional way in which they manage advertising. The growth of the brands we managed started from the very first day we signed the contract. No more wondering how, where and what to advertise, and we can get on with expanding into new markets and building our team.
Deivydas Jurčiukonis
Founder/CEO of eshoprent.com
We started our partnership with "Defined Chase" after unsuccessful results with other agencies and have been working together for more than a few years now. We have tested the quality of the service we provide with our own products and achieved amazing results. We have started recommending "Defined Chase" to all our clients as a reliable and good agency. Absolute recommendation from eShoprent!
With love
siulumazgas.lt
Before we started working with the advertising agency "Defined Chase" we only sold knitting threads online. The aim was to "survive" the quarantine. The results exceeded our expectations. We were pleasantly surprised by the agency's work, and its professional advice allowed us to grow our sales and open a shop in Klaipėda. We will continue our partnership. This is an agency that can and should be trusted.