The Metrics That

Drive Success
Years of Industry Experience
Average Client ROI Achieved


Our Approach: Consult, Optimize, and Scale for Unbeatable

ROI
Our mission goes beyond mere digital marketing; it's about forging long-term, impactful partnerships.
From harnessing consumer data for actionable insights to delivering proven commercial impact, we aim to turn every interaction with your brand into a valuable experience.
We're not just your agency; we're your strategic partners in achieving success. Our track record speaks for itself.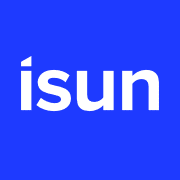 Viktorija Ratomskė
CMO @ iSun AG
Vytis and Defined Chase is more than an agency – they are like your own team working hand in hand all the way. We have worked with Defined Chase with a few different brands, and we always received fair feedback and recommendations for our campaigns. All the goals were always met on time, budgets were well managed, and growth was always backed up by data – this is a great example of ownership. I would recommend Vytis with his team for anyone who wants to scale business successfully across digital channels with reliable partners.

Nerijus Grybe
Managing Director Lithuania at Merxu
If you are looking for professionals to consult and manage your Google ads - look no further. Defined Chase is the best choice as they understand Google products in-depth, so they are ready to offer you the best investment portfolio that will allow you to reach your targets on the agreed budget. Defined Chase proves their confidence as professionals because part of their remuneration depends on your targets and achievements. I would definitely recommend Defined Chase.

Gediminas Ratkevicius
Adrijus Jakučionis
Mantas Michalauskas
Co-founders
We struggled with our digital marketing campaigns and analytics until we found Defined Chase. Professionalism, deep knowledge, and efficient communication - everything you need while outsourcing the services. Huge thanks to Vytis and his Team!
Audrius Paulauskas
Founder/CEO of Flashy, LightSmile, Saugus vaikas
When building stable, self-sustaining businesses, there comes a time for managers when you either realize that you can't pay and do it all on your own, or you stop growing. We met "Defined Chase" at that very moment, and I am very satisfied with the very professional way in which they manage advertising. The growth of the brands we managed started from the very first day we signed the contract. No more wondering how, where and what to advertise, and we can get on with expanding into new markets and building our team.
Deivydas Jurčiukonis
Founder/CEO of eshoprent.com
We started our partnership with "Defined Chase" after unsuccessful results with other agencies and have been working together for more than a few years now. We have tested the quality of the service we provide with our own products and achieved amazing results. We have started recommending "Defined Chase" to all our clients as a reliable and good agency. Absolute recommendation from eShoprent!
With love
siulumazgas.lt
Before we started working with the advertising agency "Defined Chase" we only sold knitting threads online. The aim was to "survive" the quarantine. The results exceeded our expectations. We were pleasantly surprised by the agency's work, and its professional advice allowed us to grow our sales and open a shop in Klaipėda. We will continue our partnership. This is an agency that can and should be trusted.